All adults aged 18 years and over should be able to live free from fear and harm and have their rights and choices respected.
Some adults are less able to protect themselves than others, and some have difficulty making their wishes and feelings known. This may make them vulnerable to abuse.
Safeguarding adults refers to the protection of individuals, family, friends, neighbours and members of the community from abuse or neglect.
If the person you are concerned about is:
aged 18 or over
in need of, or may need, health and social care support (whether or not they are receiving these services)
being abused or at risk of abuse from another person
then you should consider making a safeguarding adult referral. You can make the referral by contacting 01733 747474 (Peterborough) or 0345 0455202 (Cambridgeshire).
If you suspect a person is at immediate risk of harm you need to call 999 and speak to the Police. All calls concerning worries about vulnerable adults are treated seriously. If a crime has been committed but the person is not in imminent danger, ring 101.
To report a non-urgent concern contact:
Cambridgeshire Adult Social Care
0345 045 5202 (8am to 6pm Monday to Friday, 9am to 1pm on Saturday)
Peterborough Adult Social Care
01733 747474 (9am to 5pm Monday to Friday)
Outside office hours:
If someone is in danger and unable to protect themselves or cannot remain in the community without immediate intervention telephone: 01733 234 724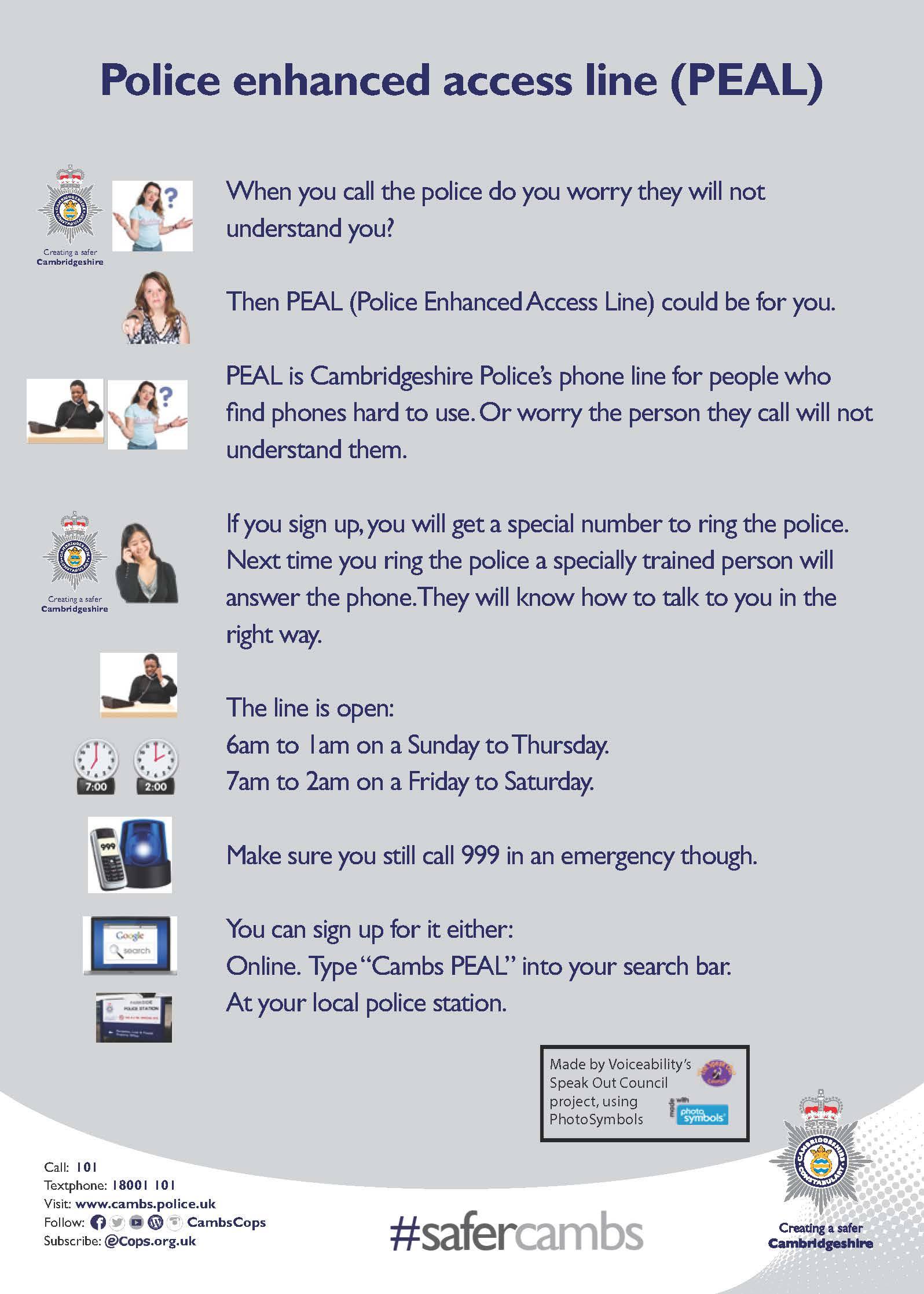 Police Enhanced Access Line (PEAL)