Welcome to the Cambridgeshire and Peterborough safeguarding resources page for all professionals (statutory and voluntary) who work with adults at risk and their families / carers.
Situated here are resources, identified by the Adult's Safeguarding Partnership Board, as helping to support practitioners to safeguard adults at risk.
Adults' Partnership Toolbox
The Toolbox consists of a set of slides with the latest Adult Safeguarding Partnership Board's; strategies, policies, procedures, practitioner guidance's and assessment tools.
Practitioner Briefings
Professionals and organisations safeguarding adults at risk need to reflect on the quality of their services and learn from their own practice and that of others. Good practice should be shared so that there is a growing understanding of what works well. Conversely, when things go wrong there needs to be a rigorous, objective analysis of what happened and why, so that important lessons can be learnt and services improved to reduce the risk of future harm to adults at risk.
The Cambridgeshire and Peterborough Adult Safeguarding Partnership Board is committed to ensuring that learning is shared as widely as possible with professionals across all agencies.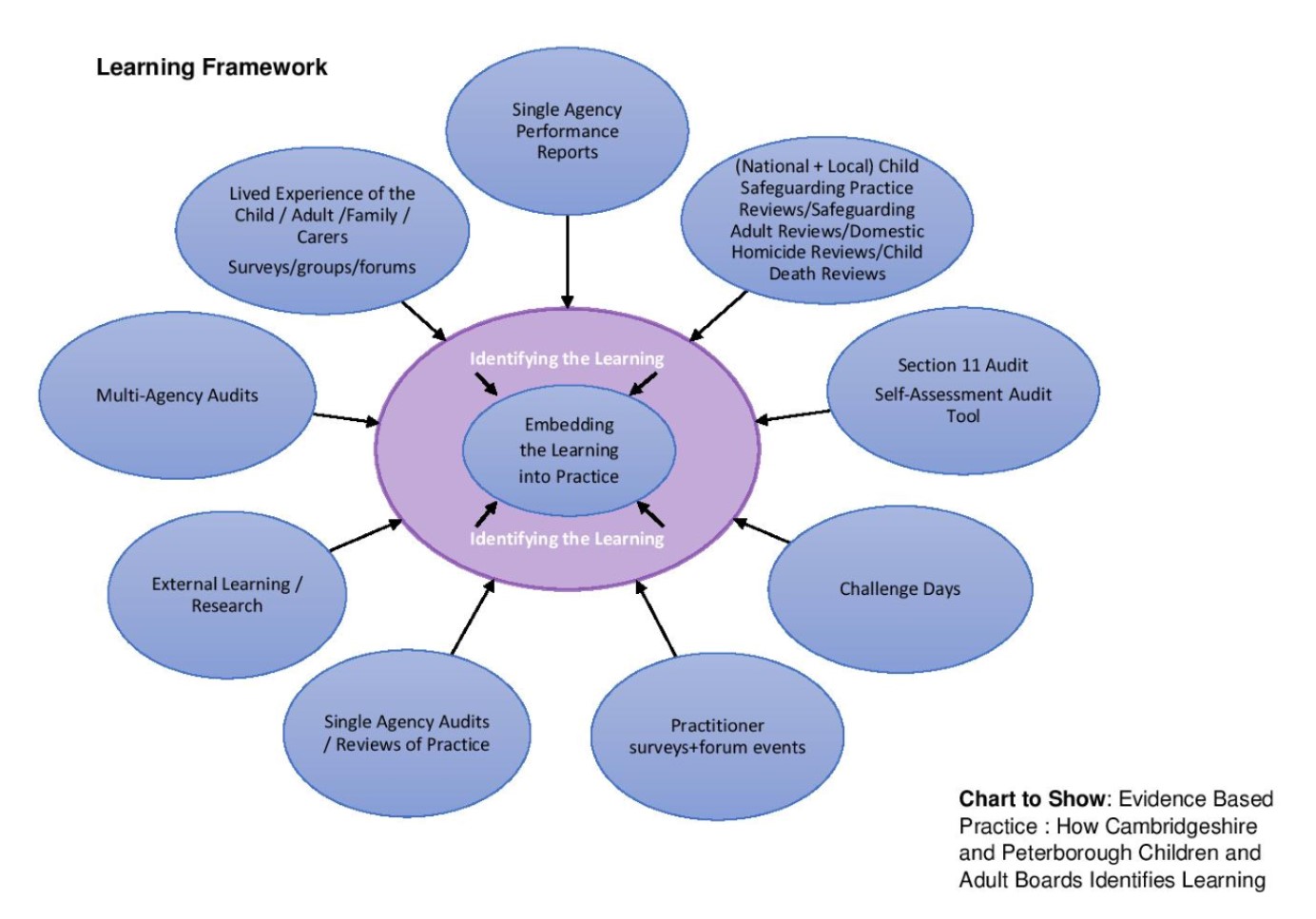 Our practitioner briefings are designed to make frontline staff and managers aware of the recommendations from multi-agency audits and local and national Safeguarding Adult Reviews. They recognise areas of good practice that can be shared and build upon and identify areas in which there may be policy, training and development needs
All
Alcohol
Care Home
Homeless
Neglect
Safeguarding Adult Review
Safer Recruitment
clinical negligence
hoarding
mental health
organisational abuse
self-neglect
Resource Packs
Listed below are useful resource packs for professionals on 'Self-Neglect'. This contains; safeguarding guidance, information, leaflets, training slides and website links to e learning training.