All forms of domestic violence and abuse – psychological, economic, emotional and physical – come from the abuser's desire for power and control over other family members or intimate partners. Although every situation is unique, there are common factors involved. Anyone can be a victim of domestic violence and abuse and it happens in all communities to people from all backgrounds. The effects of domestic violence and abuse on survivors/victims include the direct effects on them and their relationships with other people, particularly their children.
The definition of domestic violence was widened to include those aged 16-17 and changed to reflect coercive control. The decision follows a Government consultation which saw respondents call overwhelmingly for this change. The title of the definition will change to 'domestic violence and abuse' and is defined by Government as:
'any incident or pattern of incidents of controlling, coercive, threatening behaviour, violence or abuse between those aged 16 or over who are, or have been, intimate partners or family members regardless of gender or sexuality. The abuse can encompass, but is not limited to:
psychological
physical
sexual
financial
emotional
Controlling behaviour is a range of acts designed to make a person subordinate and/or dependent by isolating them from sources of support, exploiting their resources and capacities for personal gain, depriving them of the means needed for independence, resistance and escape and regulating their everyday behaviour.
Coercive behaviour is an act or a pattern of acts of assault, threats, humiliation and intimidation or other abuse that is used to harm, punish, or frighten their victim.'
This definition includes so called 'honour' based violence, female genital mutilation (FGM) and forced marriage, and is clear that victims are not confined to one gender or ethnic group.
Whilst this is not a legislative change, the definition will send a clear message to victims about what does constitute domestic violence and abuse. Please click here to read more about the definition.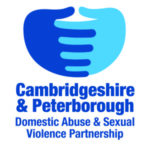 The Responding Effectively to Violence and Abuse (REVA) project, conducted collaboratively with London Metropolitan University, NatCen Social Research, Inequality Agenda and DMSS Consulting, looks at how the long-term effects of violence & abuse on victims-survivors are responded to within the National Health Service (NHS) and specialist voluntary sector support services.
The briefing reports can be found below